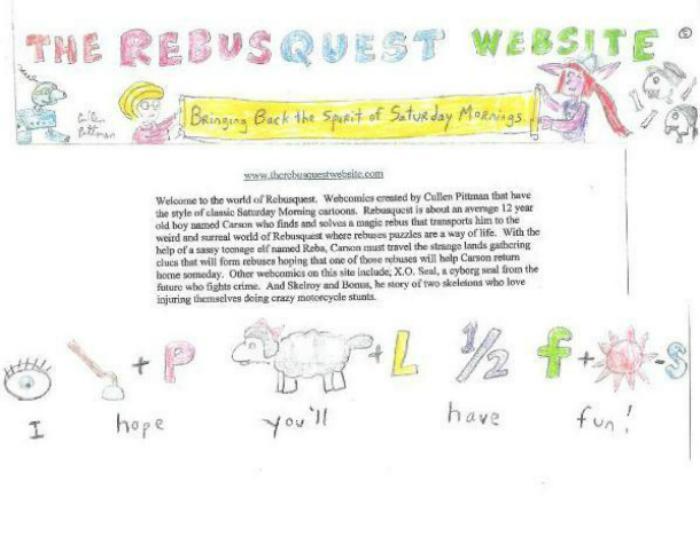 This is one of the Rebusquest fliers I usually hand out at sci-fi and comic book conventions.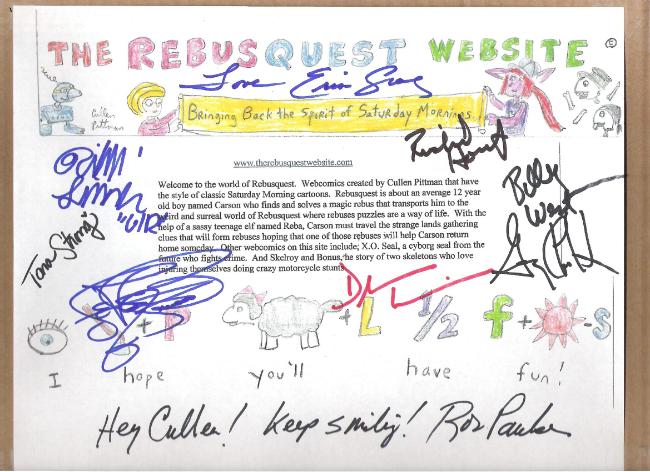 Here's one of my fliers autographed by Rob Paulsen, Tara Strong, Billy West, Rikki Simons, Richard Horvitz, Garry Chalk, Dean Cain, Erin Gray, and LeVar Burton. I was at Dragon Con on Sept 1, 2012 and they were all nice enough to sign my works. :)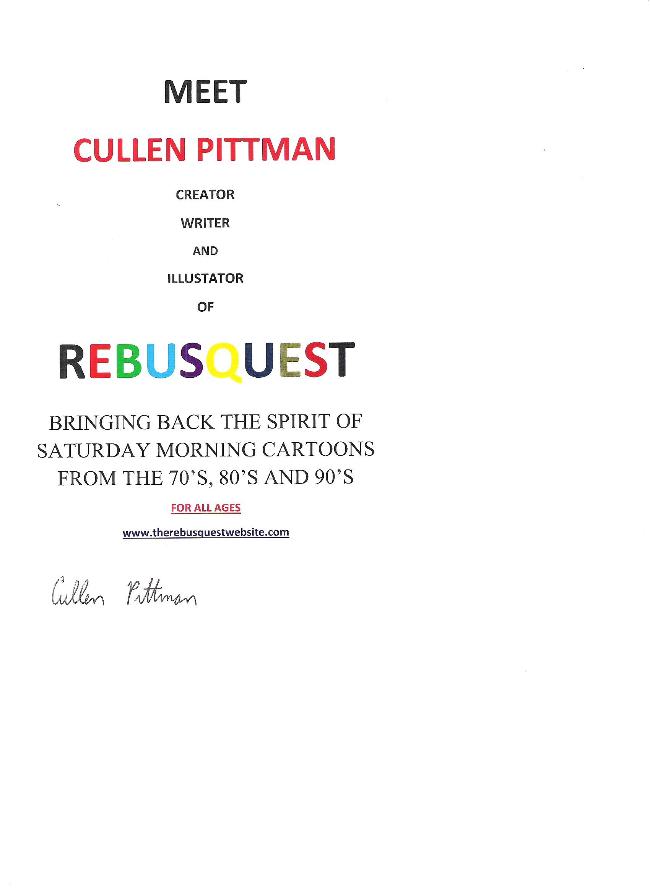 This is another Rebusquest flier my Dear old Dad made for me. :)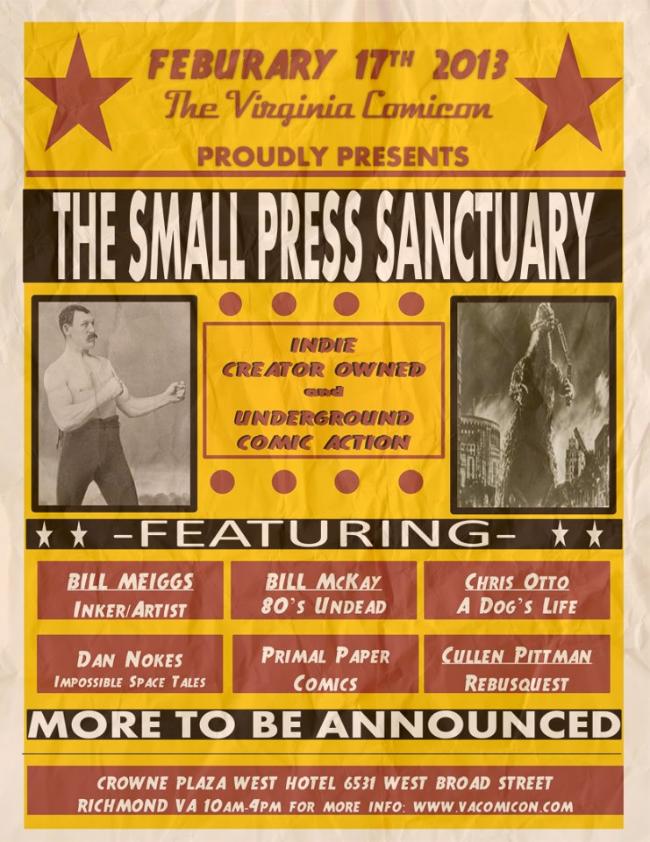 I was at the Virginia Comicon in Richmond this February 17, 2013 advertising Rebusquest. They were even kind enough to mention my name and my works in their flier.